Hits: 238
When you throw a party, you always want the food and snacks to be something that people remember. So, consider creating DIY chips bags as part of your party decoration. If you love parties almost as much as you love chips, then you'll go nuts over these creative DIY chips bag ideas. These are perfect if you want to add some visual interest to your snacks without being too obvious about it. These simple and fun ideas will have your guests talking long after the last chip has been crunched. You can make these DIY chips bag for party decoration very easy.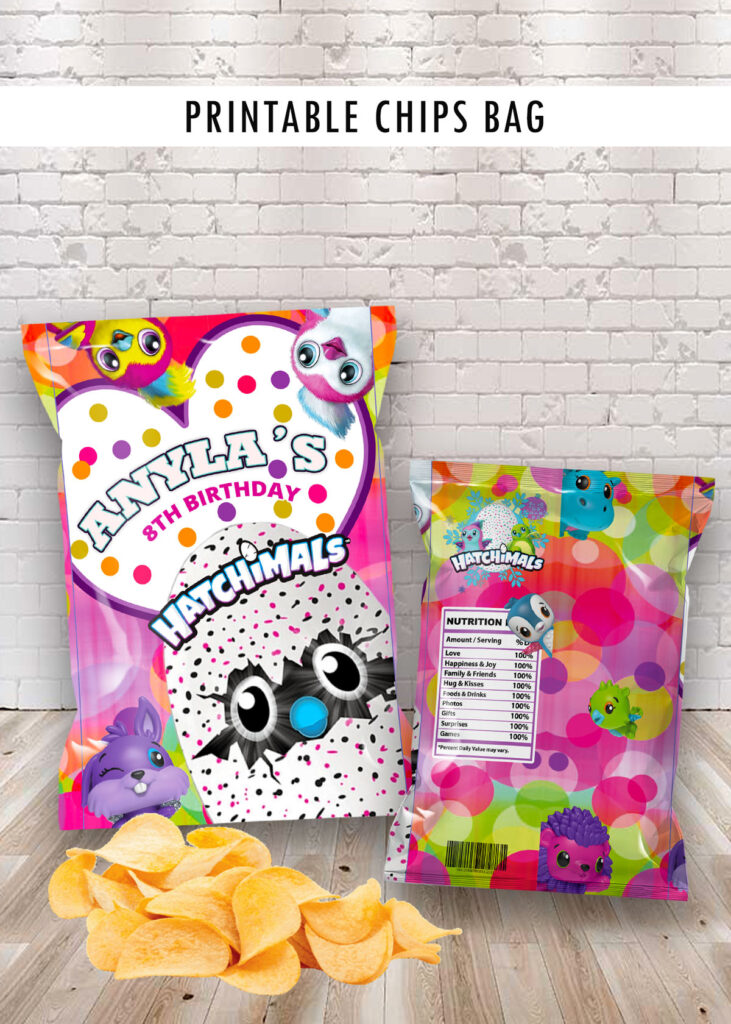 DIY Chip Bag
When you make your own chips bags out of paper (with no actual chips inside), you can customize them to fit your party theme. You can choose from different types of paper depending on your budget, and you can also make them as decorative as you'd like. If you have any artistic abilities, you can create your own custom designs. But if that's not your forte, don't stress! You can also buy premade designs from a variety of sellers online, check all the predesigns we have.
How to print your chips bag design
– If you choose to DIY (not using a birthday planner), you'll have to find printers that allow you to print on paper. Some printers can only print on specific types of paper or cardstock, our paper recommendation is a photographic glossy, for the printer, a good ink printer. You can also print the design at a copy/print shop, you should contact one or more printer services to compare prices and being sure they will be able to print it . Most of party theme designs could be printed without issues, try another printer service if for any reason they can´t print your party theme design.
How to fold, Assembling and using your printed chips bag
– Folding your printed chips bag design is very easy but can´t do it any way, doing the correct is very important, you will find that most designs have a front face and two sides ( right and left) those sides must be folded back; before folding it could be useful to use some double sided tape on top, bottom and one of the sides back , fold both sides back and overlap the middle, then the bottom, if you still haven´t added the chips pack into your DIY Chips bag design can do it before closing the top, finally use your creativity for making your chips bag looking great, check next video for a better idea.
Conclusion
Paper bags are a great way to add some visual interest to your snacks without being too obvious about it. They're easy to customize, and they're cheap and easy to make — perfect for parties on any budget. If you want to make your own chips bags, you can design them on the computer or buy it predesigned.